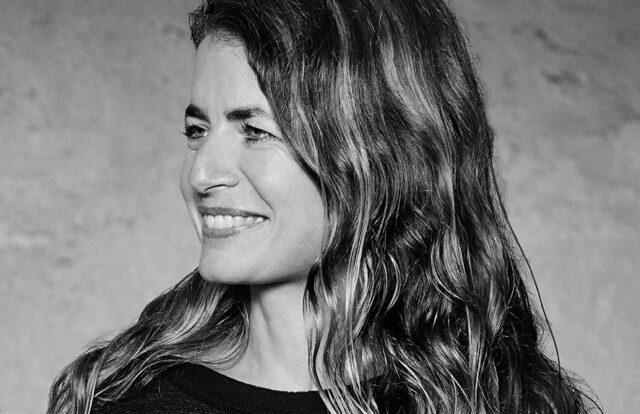 Arkitekt MAA Else-Rikke Bruun udvikler projekter der spænder fra møbler, over snedkerkøkkener og indretningsopgaver, til arkitektur. Hun udnytter, via bredden i sit virke, den dynamik og inspiration der opstår i arbejdet med forskellige skalaniveauer og materialer. Else-Rikke Bruuns vision er at udvikle projekter, der opstår i en inspirerende dialog mellem en kunstnerisk intention, materialer og håndværket.Else-Rikke Bruun er uddannet arkitekt (MA) fra Kunstakademiets Arkitektskole i 2010 og designer (BA) fra Danmarks Designskole i 2002. Hun har, parallelt med og efter endt uddannelse, været ansat ved nogle af Danmarks mest anerkendte tegnestuer som arkitekt og som designer. Else-Rikke Bruun etablerede eget firma med base i København i 2012.
Architect Else-Rikke Bruun develops projects ranging from furniture, kitchens and interior design, to architecture. She exploits, through the variety of her projects, the dynamic and inspiration that arise in working with different scales and materials. Else-Rikke Bruun vision is to develop projects that arise in an inspiring dialogue between an artistic intention, materials and craftsmanship. Else-Rikke Bruun graduated from The Royal Danish Academy of Fine Arts School of Architecture in Copenhagen in 2010 and she has a BA in design from The Danish Design School from 2002. Parallel to and after graduation she has worked at renowned architectural firms in Denmark – both as an architect and as a designer. Since 2012 Else-Rikke Bruun has undertaken architecture and design tasks under her own name.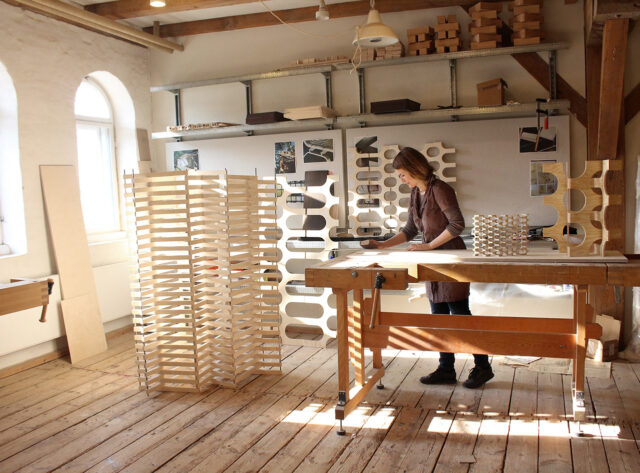 Developing prototypes during a residency stay at the Danish Art Workshops in 2016.